New Trips for 2015 Announced by REI Adventures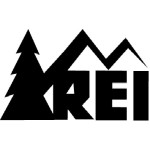 The allure of adventure travel is drawing visitors to remote locations all over the world. Adventure tourism is growing at an astounding rate and with that has come the growth of tour companies catering specifically to active tourists. REI Adventures is among the top adventure travel agencies in the world and also one of the top to promote sustainability. Looking forward to 2015, REI has announced new trips, some of which will feature departures starting in late 2014.
The new list of travel adventures by REI includes some new gems and spots that are quickly becoming very popular. All of the trips involve great adventure and the chance to experience local culture. One of the first adventures is a coastal biking trip in Ireland. This trip winds its way through the Aran Islands and mountains of Connemara providing breath taking views of incredible landscapes, old castles, and a great chance to experience Irish culture.
For those travelers that are seeking to make an impact on the local environment REI Adventures offers the Virgin Islands Volunteer Vacation. Here visitors will work for 10 days with the Conservation Volunteers International Program and local National Park Service rangers in the US Virgin Islands National Park. It's not all work, however, there will also be 2 days of rest and relaxation.
REI has been a pioneer in adventure travel to Africa and 2015 won't disappoint. For the very active and adventurous there is the Kenya Walking Safari which will visit the Laikipia Plateau, Meru National Park, and the famous Maasai Mara. Those that are looking for a little less exertion will enjoy all the same wildlife while on the Kenya Classic Safari. The Namibia Ultimate Adventure & Safari offers some serious trekking through the desert and incredible star displays in one of Africa's only dark sky reserves. REI also offers something for the whole family with its South Africa & Botswana Safari Family Adventure with great activities for all ages and abilities.
Adventure tourism is on the rise and travelers are heading off to all parts of the globe like Costa Rica as well as Africa and others to find the excitement of a lifetime.