Archives for Fishing Report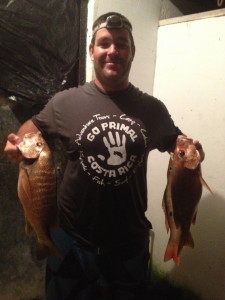 Aaron with the Snapper Catch. Hey guys, Time for a report on the fishing the past few weeks. Aaron and I have been experimenting with more bait fishing from our ...
Fishing Report
Hi Everyone, It's been a while since I wrote anything here, so thought it was about time to bring you up to date. We have been very busy... fishing :-) 35 pound ...
Fishing Report