Adventure Travel Trade Association Forms New Partnership with World Tourism Organization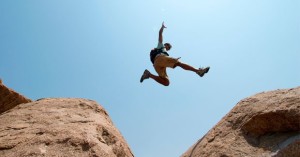 The Adventure Travel Trade Association (ATTA) and UN World Tourism Organization (UNWTO) recently announced a new partnership agreement to further define and study the growing Adventure Tourism market. Adventure Tourism is on the rise worldwide as tourists flock to destinations looking for excitement and a rush. However, there isn't much direct data on this specialized form of tourism. The new agreement between the ATTA and UNWTO will help to define metrics for the future development of Adventure Tourism as well as survey the existing market.
The two organizations signed the new agreement during ITB Berlin, one of the world's largest tourism trade fairs. The organizations hope to increase the professionalism of the industry while at the same time understanding it in better depth. While Adventure Tourism is nothing new, especially in hot spots like Costa Rica, it has largely been ignored as a separate industry or market, instead being lumped together with other types of tourism.
Sustainability and responsible development of Adventure Tourism is another focus of the new partnership. As Shannon Stowell, ATTA president, said "The UNTWO's commitment is further fueling destination and private sector interest in understanding and pursuing this specialized form of tourism. The economic impact study will provide data allowing us to measure definitely the role adventure tourism plays in responsible tourism development."
Adventure Tourism covers many, many different types of activities from kayaking to zip line canopy tours, fishing and more. Each of these has undergone rapid growth from years past to the point where adventure travel is becoming a very import subject for many countries.
This type of tourism brings with it distinct benefits and potential problems that need to be well understood before communities can sustainably prosper through its development. Hopefully the new partnership between ATTA and the UNWTO will provide this insight.
Thanks to Travel Daily News for the details.