Adventure Travel Startup Seeks to Match Travelers Directly with Locals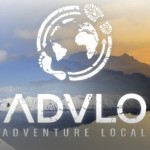 Adventure tourism is a travel segment that is currently undergoing phenomenal growth. As a new market, opportunities exist everywhere and the status quo changes rapidly. To date, however, adventure travel isn't always easy to do on a budget. Between renting gear and hiring a guide, the costs can get steep very quickly. Advlo is a new startup out of Denver, Colorado that is hoping to change that with the help of the Internet. Like Airbnb, but for tours and adventure activities, their service hopes to match customers with local providers that can offer the same great adventure experience at a more accessible price than current operators.
Advlo, or Adventure Local, is the brainchild of Jon Maser. A recent graduate of Syracuse University, Maser is hoping his adventure travel platform will help travelers "find a local who could give me that opportunity at a lower rate, but also the expertise and cultural engagement." Maser came up with the idea while traveling recently in Vietnam and trying to find an inexpensive place to go windsurfing. While that got the ball rolling, it's an issue he has personally encountered all over.
It's an issue that seems to resonate with travelers. Maser said "I decided after talking to more travelers that I was going to do something about it. For the last 8-12 months I have been going around and talking to potential users who are travelers and locals that run into the same issues."
While a lot of what Maser is proposing already exists in various forms, none exist that cater specifically to the adventure tourism market. "The last time that they measured the adventure travel market it was $263 billion dollars and that was in 2012 and it was growing at a rate of 65% per year," commented Maser.
The Internet has proved a powerful tool for driving down prices, now Advlo faces the hard part of creating a compelling user experience and attracting the critical mass of users necessary to make adventure travel a more direct experience.
Thanks to Tech Cocktail for the original details.